The Place to Go for Luxury Vinyl Planks in Santee, CA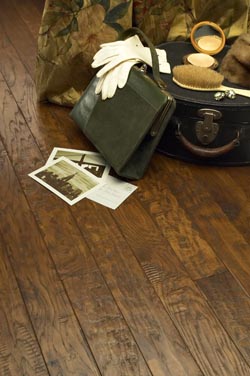 Wood is one of the most highly sought after flooring materials available. However, it doesn't suit every project; it's vulnerable to water damage and the upfront cost is prohibitive for some shoppers. Fortunately, there's an excellent alternative: vinyl plank flooring.
At Village Carpets Flooring America, we're pleased to offer one of the biggest selections of luxury vinyl planks in Santee, CA. These surfaces mimic the appearance and texture of hardwood at a fraction of the cost, not to mention they are water resistant. Visit our showroom today to explore our vinyl products and find the ideal style for your project.
The Look and Feel of Real Wood
Do you love the distinctive red of cherry hardwood? Or do you prefer the classic warmth of oak? No matter what wood species you prefer, there's a vinyl floor that replicates its appearance perfectly. In fact, vinyl flooring can even copy the texture of a genuine wood floor.
Thanks to modern manufacturing technology, vinyl can be constructed to resemble any surface — including all wood species, stains, and finishes. Explore our selection of luxury vinyl plank floors to discover the right style to complement your interior design. If you are not sure what would look best in your room; our team is happy to recommend surfaces based on your stylistic preferences, performance expectations, and price range.
Easy Cleaning and Everyday Comfort
With vinyl plank flooring, you enjoy a wide range of other benefits. Two of the most popular advantages are how easy these surfaces are to clean and how gentle they are on feet.
A little routine maintenance goes a long way to preserving the beauty of LVP floors. Basic sweeping or vacuuming is enough to get the surface presentation ready. For more thorough cleaning, damp mopping works well. Talk to our staff to learn more about how easy it is to keep luxury vinyl looking great.
Homeowners also love how foot-friendly vinyl is. It's softer underfoot than many other hard surface floors, so you can stand comfortably on it for longer periods. This everyday comfort makes a big difference when you are standing at the stove cooking or doing other time-consuming chores.
Installation Available for Luxury Vinyl
Ensure your new surface looks its best by hiring our team for luxury vinyl plank floor installation. Our professional installers ensure your floor is placed correctly and according to warranty, ensuring you get its best performance and lifetime. Learn more about our installation services by talking to our staff today.

Contact us for further information on our immense selection of vinyl plank flooring. We proudly serve shoppers from throughout Santee, El Cajon, La Mesa, Alpine, and San Diego, California, as well as the surrounding areas.