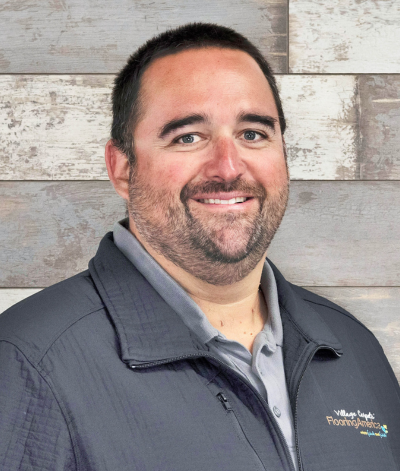 SEAN JULIAN
President & Owner. Sean grew up in the flooring industry as his grandfather started Village Carpet's in 1990. He owned his own successful hardwood installation company before buying Village Carpet's from his uncle. He has extensive installation knowledge and leads our team to always strive to make sure every customer is treated with respect, integrity, and unparalleled customer service from start to finish.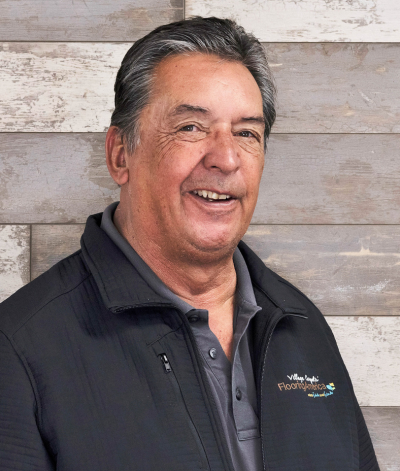 TOM JULIAN
VP & Owner. Tom came to the flooring industry in the 90's and worked his way from carpet installer to leading sales professional to owner in his 30 years with Village Carpet's. He is a pillar of knowledge and expertise in all things flooring. He serves our community with passion and helps his son, Sean, lead the team into the future.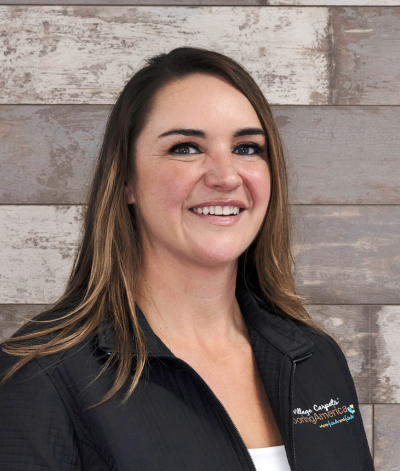 KIM BERKENSTADT
General Manager. Kim joined the family floor covering business after graduating from Loyola Marymount University in 2004. Over the years she has become an invaluable member of the team- the central person who keeps business running smoothly and is always watching out to make sure every customer who walks through the doors gets the very best service, competitive pricing, and a one-of-a a kind experience that keeps them coming back for years to come.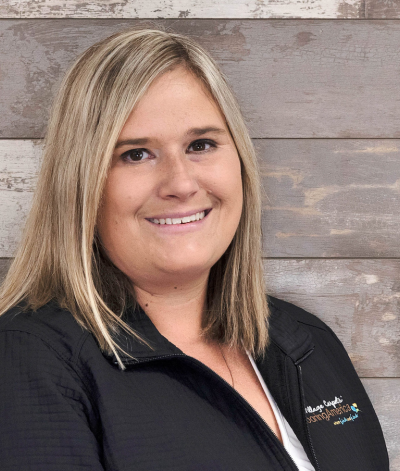 APRIL JUlIAN
K & B Design Expert. April and her husband Sean bought Village Carpet's in 2016. She has had many roles in the business but her talent exploded with the addition of our Kitchen & Bath department. She plays an integral role in the 2020 design- making homeowners' dreams come to life with incredible 3D renderings and project design. April's passion and attention to detail ensures that each project is executed with only the finest craftsmanship and cutting-edge technology.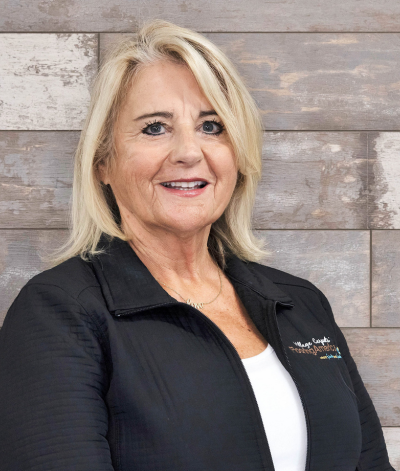 JOLENE JULIAN
AP/ AR Specialist. Jolene is the longest-running Village Carpet's employee- having been on the original team with her dad, George Wood, from the very start of our family business over 30 years ago. Jolene has been an integral part of the company's growth and evolution wearing many hats through the years but always putting the customer experience and our integrity first. She is behind the scenes keeping the business running day in and day out!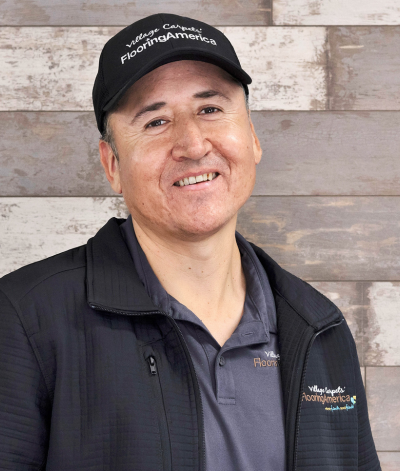 FRANK SHINEMAN
Warehouse & Installation Manager. Since 2020 Frank has been leading our installers and subcontractors with a passion for customer service and unparalleled craftsmanship. He has been in the flooring industry for several years and hand-selected our team of fully licensed, professional installers who are ready to complete your project. Frank is always available for our customers and in the case of a surprise issue, you can count on Frank to handle it efficiently and professionally every time. He looks forward to being there as your project comes to completion and loves to hear your feedback so we can always strive for excellence.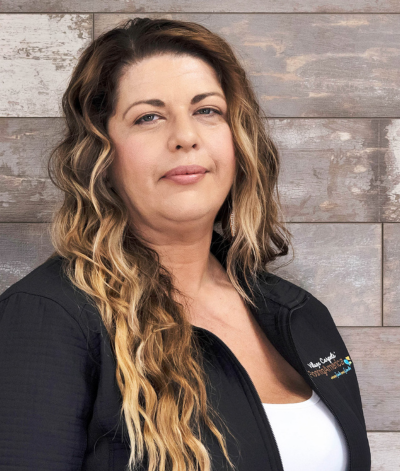 LAURISSA HERRERA
Product Specialist. Laurissa joined the team in 2013 and quickly threw herself into all things flooring. Her extensive product knowledge and experience working with our vendors and reps make her the go-to person in the showroom for the whole team. From the minute you walk in you will see the care and time she puts into keeping the showroom in order and making selecting your perfect floor easy and fun. Customers love working with her and she is always able to help lead them to the right product for their project, budget, and lifestyle!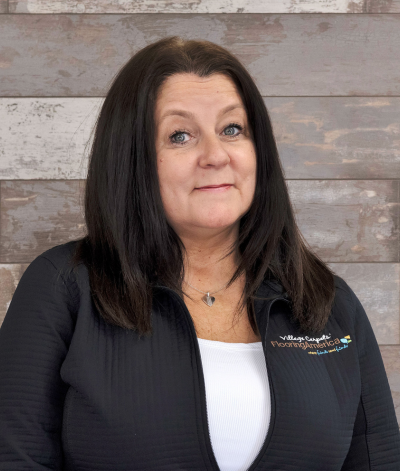 LORI DRAKE
Certified Sales & Design Consultant, Kitchen & Bath Lead Designer. CAPS "Certified Aging in Place" & CGBP "Certified Green Building Professional" certified. Lori came to Village Carpets in 2019, bringing with her an unmatched zeal for excellence and decades of experience working with San Diego homeowners. Lori has a passion for kitchen & bath and quickly learned flooring as well so she can help execute your entire home remodel. With her extensive expertise, attention to detail & project management skills there is no one in San Diego better equipped to bring your project to life. From day one Lori will be by your side to make your dream remodel a reality!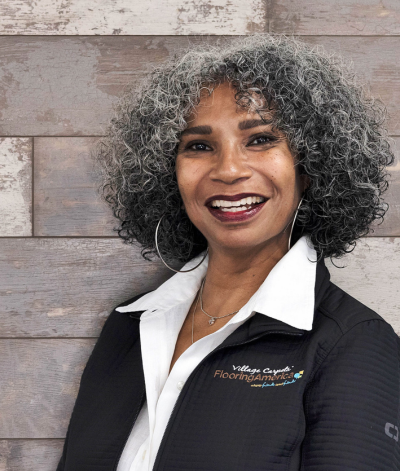 YVETTE TRAEVERS
Interior Design Consultant. We are so excited to welcome Yvette to the team in 2023! Yvette comes from an impressive interior design background and a Bachelor of Fine Arts in Interior Design from the Design Institute of San Diego. She wows customers every day by pulling the perfect pieces to complete your project. She is relentless and happy to scour the globe to find the products to create one-of-a-kind masterpieces in your kitchen or bath. With her beautifully executed PowerPoint presentations and design collaborations we know you will be stunned and it's an honor to have her on the team.
JAHNA BOULTER
Certified Sales & Design Consultant. Jahna has been in the flooring industry for years and brought her talents to Village Carpets in 2021. With her easy nature and vast product knowledge she leads customers to the perfect floor for their home or business. She understands it can be an overwhelming process but she's ready to lead you through one step at a time and her attention to detail will ensure that your project will go smoothly and you'll receive the best customer service, pricing, and craftsmanship in the industry.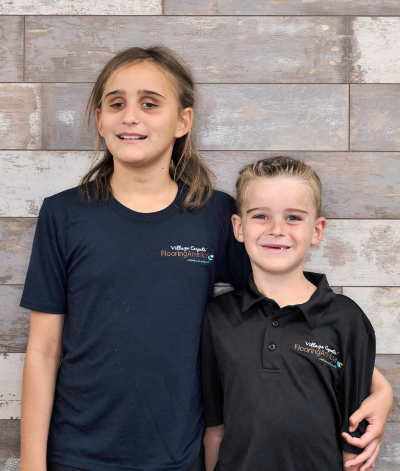 BRYCE & RILEY - FUTURE OWNERS